Please click on the image for details and price.

53. The Island.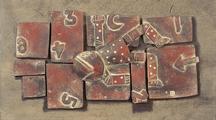 Hopscotch. 2006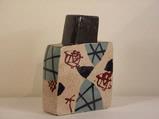 Rectangular form bottle vase. c.1980s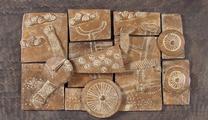 Tricycle. 2006

Biography
John Maltby studied sculpture at Leicester and Goldsmith's College, London and worked with David Leach before establishing his own workshop in 1964. He is recognised worldwide as one of Britain's finest ceramic artists and he won the Gold Medal at the Faenza International Ceramics Competition in 1975. The strong painterly qualities of his earlier ceramic work has naturally led him to explore painting as a means of expression in itself. John Maltby is widely represented in public collections, including the V&A in London and others in Edinburgh, Aberystwyth, Belfast, Exeter, Leicester, and Faenza in Italy and Hamburg in Germany. He has exhibited widely in the UK, Europe and USA.