Please click on the image for details and price.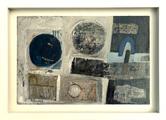 Grey Abstract. 2021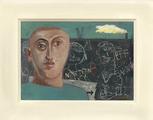 Jeff Loves Barbara.

Man in Dark Glasses.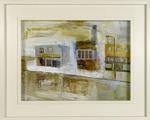 Snack Bar. 2004

Biography
Simon Quadrat was born in London in 1946, the son of German Jewish refugees. He obtained a law degree at Bristol University in 1967, was called to the Bar in 1969 and was a member of the Inner Temple until 1985. Quadrat had always painted and by 2000 resolved to do so full-time. He completed the three-month foundation course at the Slade Summer School. From about 2000 Quadrat has exhibited in one-man shows in London, Bristol, Bath and Cambridge and also in numerous group exhibitions. His solo shows include three with JHW Fine Art, London ( 2003, 2005, 2007) and more recently three with Panter & Hall, London (2009, 2011, 2014). In 2004 Quadrat was elected an Academician of the Royal West of England Academy and subsequently became President of the RWA. Simon and his wife Jenny now live in Aldbourne, Wiltshire, a beautiful downland village.